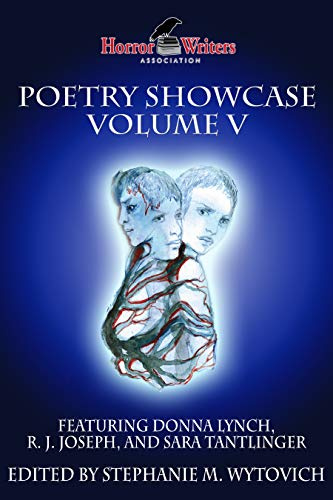 My dark archaeology sonnet "To the Next Priest" is one of the four Featured Poems in The HWA Poetry Showcase Volume I. It's edited by Peter Adam Salomon, with cover art by Marge Simon. The HWA's first-ever book of dark poetry is available now on Kindle, & includes 38 dark poems originally submitted for May's HWA Poetry Showcase.
For details / purchase:
Click here
I have two new poems – "Climate of Fear" & "The Laundrymen" -- in Spectral Realms No.1, a new journal of weird verse from Hippocampus Press. This exciting new project is edited by Lovecraftian scholar S.T. Joshi, and will be published twice each year. The first issue offers 140 pages of new verse & classics from the tradition, plus related reviews & essays.
For table of contents, or to purchase:
Click here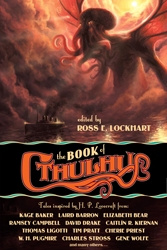 The Book of Cthulhu
My Lovecraftian tale "Lost Stars" has been reprinted in The Book of Cthulhu (Night Shade Books).
"Lost Stars" originally appeared in my Mythos collection Strange Stars & Alien Shadows(Lindisfarne Press 2003). The story introduced Ammutseba, my Lovecraftian "goddess" whose cult appears (with permission) in the role-playing sourcebook Secrets of Kenya (Chaosium 2006).
Find the Table of Contents here
Night Shade Books
Also available at Amazon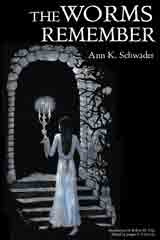 Trade paperback collection of mostly Lovecraftian poems -- over one hundred pages of eldritch verse with many originals. Edited by Joseph S. Pulver Jr., with introduction by Robert M. Price and illustrations by Ken Withrow.
Copies are still available from:

Elder Signs Press
Jeff 'n' Joys Quality Used Books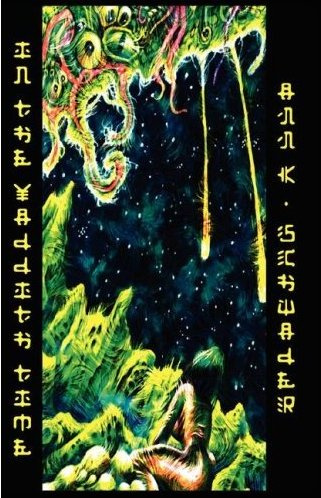 In the Yaddith Time
A 36 sonnet narrative sequence inspired by H.P. Lovecraft's famous "Fungi From Yuggoth" sonnet cycle, combining Cthulhu Mythos horror and science fiction in a haunting -- and haunted -- journey from Mars to the farthest reaches of our universe and its ultimate fate.
54 pages perfect bound, with full color cover and atmospheric interior illustrations by Steve Lines. Introduction by noted author and poet Richard L. Tierney.
IN THE YADDITH TIME confirms Ann K. Schwader's standing as one of the leading weird poets of our time. The deftness, panache, and verbal witchery of her sonnets compares well with Lovecraft's own FUNGI FROM YUGGOTH cycle, evoking a sense of cosmic terror that Lovecraft would have richly enjoyed." -- S.T. Joshi --

Ann K. Schwader pays expert tribute to H.P. Lovecraft's Fungi From Yuggoth poetry collection even as she puts her own updated stamp on the Man from Providence's horrific cosmology. In contrast to HPL's 1926 volume, the 36 sonnets here deliver a truly unified narrative -- a stark and gorgeously chilling SF/horror blending of epic proportions." -- Jim Lee, Tales of the Talisman review (Volume 4, Issue 1) 4.5 out of 5 Talismans!
Barnes & Noble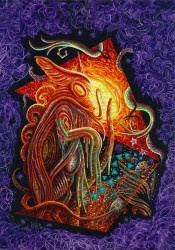 I have three Lovecraftian poems in The Tindalos Cycle (Hippocampus Press), edited by Robert M. Price with illustrations by Thomas S. Brown.
One of these, "The Shore of Madness", received an Honorable Mention by editor Ellen Datlow in Best Horror of the Year Vol. 3.
The full table of contents is available here.
Hippocampus Press
Reviewed by Don D'Ammassa (scroll down)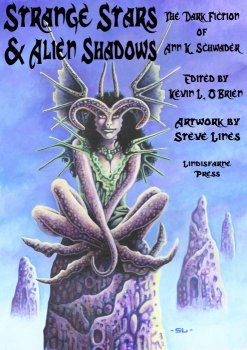 Strange Stars & Alien Shadows: The Dark Fiction of Ann K. Schwader (Hardcover) Copies are still available from:

Amazon
Barnes & Noble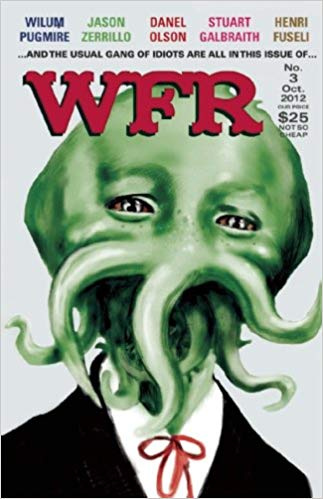 My formal horror poem "Wind Shift" appears in The Weird Fiction Review #3 (Fall 2012), edited by S.T. Joshi and available now from Centipede Press.
This trade paperback annual -- over 230 pages, including a 16-page art gallery -- offers seven original stories, poetry by five poets of the dark fantastic, and scholarly essays examining weird and supernatural literature. A previously-unpublished interview with Karl Edward Wagner is also featured.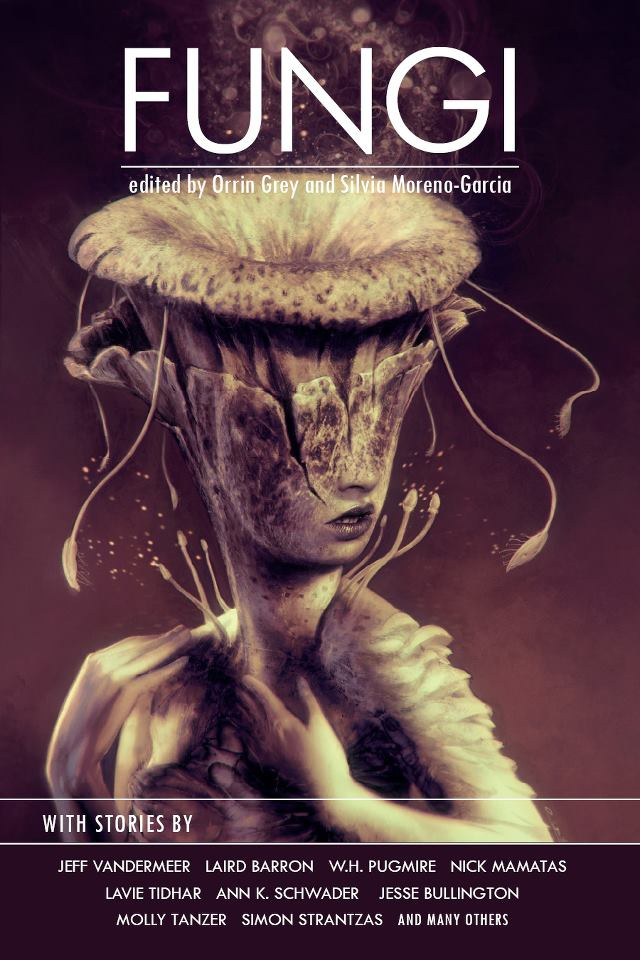 My dark SF sestina "Cordyceps zombii" appears in Fungi (edited by Orrin Grey & Silvia Moreno-Garcia), published by Innsmouth Free Press in December 2012.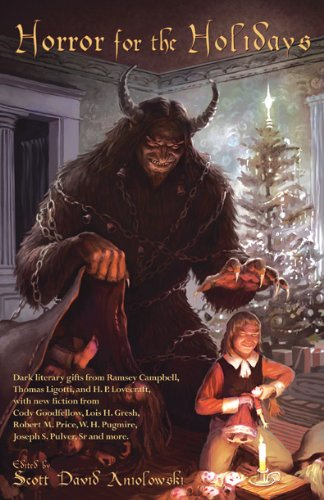 My Lovecraftian sonnet "Mother's Night" appears in Horror for the Holidays (Miskatonic River Press).
To orders or more information: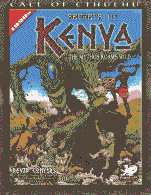 Secrets of Kenya
Secrets of Kenya by David Conyers, a 1920s-1930s sourcebook for the Call of Cthulhu role-playing game, has just been published by Chaosium. This sourcebook covers British East Africa during this period -- and includes my dark Mythos creation Ammutseba, who first appeared in "Lost Stars" (STRANGE STARS & ALIEN SHADOWS, 2003).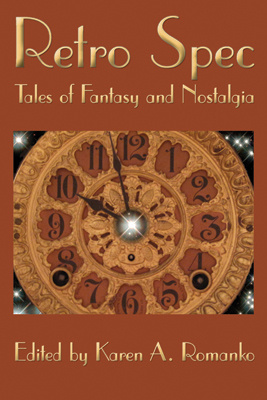 My speculative/Lovecraftian Mythos poem "The Darkness Whispers" appears in Retro Spec: Tales of Fantasy & Nostalgia (Raven Electrick Ink), available now from Amazon.com & bn.com.
The full table of contents is available here:
Retro Spec
Amazon
Barnes & Noble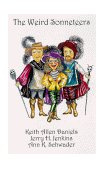 Trade paperback collection of speculative fiction sonnets by Keith Allen Daniels, Jerry H. Jenkins, and Ann K. Schwader.
Copies are still available from:

Amazon